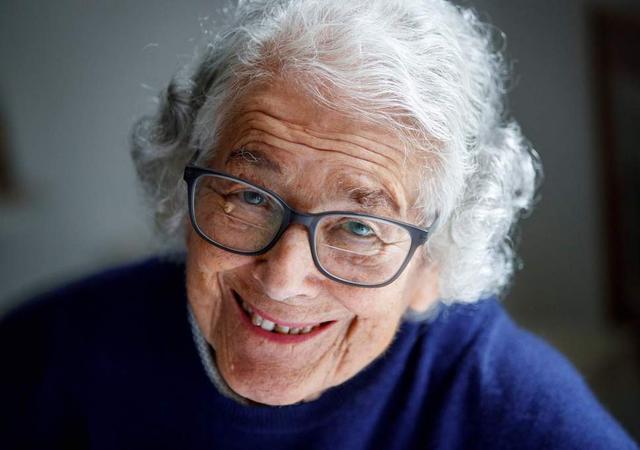 吉林时时彩票开奖结果 www.vuwbm.icu Judith Kerr, the author and illustrator best-known for The Tiger Who Came to Tea, has died at the age of 95, her publishers HarperCollins have confirmed.
Born in Berlin in 1923, the daughter of a German-Jewish theatre critic, Kerr was forced to flee Germany with her family after the rise of the Nazi party, as her father had been openly critical of the Nazis. His books were burnt shortly after they left the country.
The Kerrs travelled first to Switzerland, then to France, and finally to Britain, where Kerr remained for the rest of her life. Although she had always wanted to be an author, she only began to write and draw when her own children were learning to read.
Alongside The Tiger Who Came to Tea – which concerns a young girl and her mother, whose afternoon tea is interrupted by the arrival of said feline – Kerr is also known for her 17-book Mog series, which details the adventures of an ordinary house cat.
She has also written novels for children, including the semi-autobiographical Out of the Hitler Time trilogy, which traces Germany's history from the rise of the Nazi party through to the Cold War, as seen through the perspective of a child.
Kerr was appointed Officer of the Order of the British Empire (OBE) in 2012, for her services to children's literature and Holocaust education.
In a statement, Ann-Janine Murtagh, executive publisher HarperCollins Children's Books, said: "It has been the greatest honour and privilege to know and publish Judith Kerr for over a decade, though of course her history with HarperCollins goes back over fifty years."
"She came to visit our offices frequently – always bringing her books in person; often arriving on the number nine bus and leaving us all full of laughter and in awe of her astonishing zest for life and absolute commitment to delivering the very best books for children."
Ms Murtagh said the author's "incisive wit and dry humour made her both excellent company and a joy to publish. My thoughts at this time are with her children, Matthew and Tacy, and her grandchildren."
Charlie Redmayne, CEO of HarperCollins, said: "Judith Kerr was a wonderful and inspiring person who was much loved by everyone at HarperCollins. She was a brilliantly talented artist and storyteller who has left us an extraordinary body of work."
"Always understated and very, very funny, Judith loved life and loved people – and particularly she loved a party. Beautifully dressed and with a smile on her face she would light up the room and would always be one of the last to leave."
"Time spent in her company was one of life's great privileges and I am so grateful to have known her."